Legacy software
This software has been discontinued and is no longer maintained.
Latest Mac OS X versions are not supported.

The ultimate professional Mac web-development platform
With WebStart it never been as easy to manage a professional web sever.
Everything is a one click task.
Three versions of PHP are included with WebStart as well as a bunch of other software needed by all web developers.

WebStart has been tested with most content management systems and frameworks that are in use.
It lets you easily deploy any number of websites on your local Mac.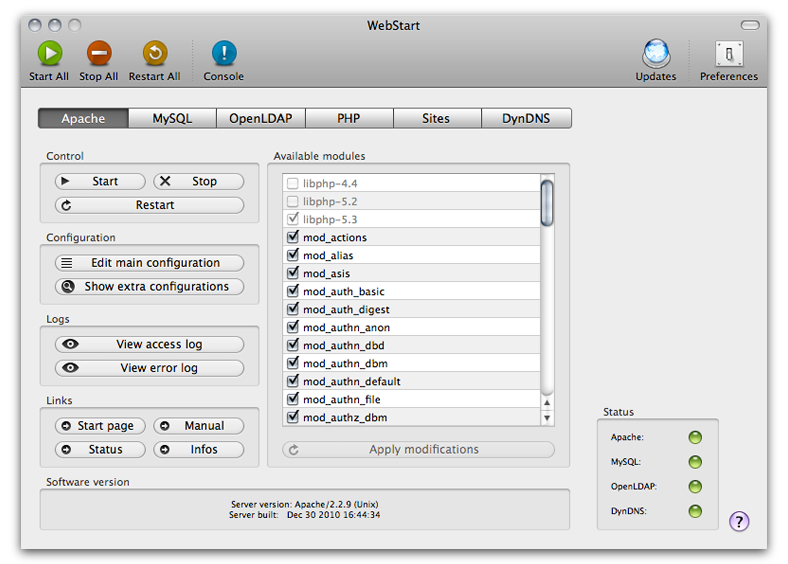 WebStart is more than just a web server. It consists a full-featured webserver environment for your Mac.
It includes an Apache 2, MySQL, and OpenLDAP servers, running out of the box.