Legacy software
This software has been discontinued and is no longer maintained.
Latest Mac OS X versions are not supported.

About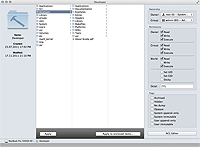 PropEdit is Mac OS X application which allows you to easily manage the permissions of your computer's files.
It allows you to change the owner, group, permissions and specific system flags for any file or directory on your hard disk.
Access Control List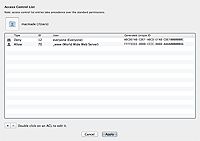 In its registered version, PropEdit also has a built-in support for Mac OS X ACLs (Access Control Lists), allowing you to take a full control over your filesystem permissions.